Everyone has a story - especially our live stream director!
In March of 2020, I was enjoying my fifth consecutive year with Skylight Theatre Company. We brought our year in strong with a great show, "West Adams" by Penelope Lowder. Christopher Hoffman and I spent many long days and nights building that set, and hanging those lights. Countless hours were poured into that show, and the process set us off in a focused and passionate pathway for the year to come…
Then it happened.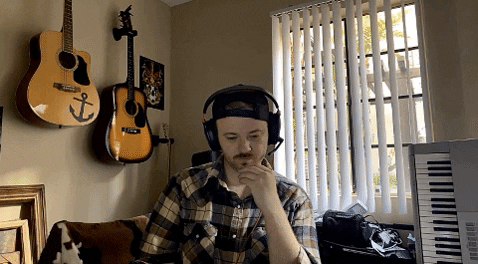 I was in the theater when we got the call... The state was locking down - quarantine was to begin - the theater had to close its doors. Now that we weren't allowed in the theater anymore, what were we going to do about sharing the stories we had plans to tell?
Luckily, some great minds got together and thought we should use Zoom more to our advantage, and so we did just that. Before we were two weeks into the quarantine, we had put together our first virtual reading of 2020 ("Our First Honest Conversation" by Christine Hamilton-Schmidt). We had actors meeting with their director and writer (virtually, of course) 2 to 3 times before doing a single live reading to a virtual audience. While that rehearsal process was happening, Gary Grossman and myself were watching streamers of various ilk (video game players, musicians, talk show hosts) who were doing this livestreaming business and thought, "Lets go BIGGER!" And thus we began our strange and exciting journey into the world of virtual theater. Skylight Live! was born.
We had our fair share of technical "experiences" while learning how to produce and perform a quality live virtual performance. These were deep, dark uncharted waters, and believe it or not in March of 2020, there weren't any handbooks on traversing such dangerous territory. Yet there we were, trying to figure out what that strange noise was coming from the actor's mic … or the rare sighting of the legendary "vanishing actor" due to unforeseen glitches … but we never faltered in the mission: to continue to tell the stories that had to be told. Instead, we only kept trying to go even bigger, and better. We first moved to a different platform, then added a snazzy intro with some funky intro music (written by the great Michael Teoli), and added our ever lovely and welcoming host, Victoria Pearlman, to help usher our audience into our virtual performance space.
As time progresses in any field of discovery, you learn so much about everything your process requires, and our specific process was no different. From the equipment in my office, all the way down to the actual infrastructure of what part of town our actors were from, we quickly realized keeping up the technical demands could turn interesting.
The needs were different for each show - some performers needed our full package (which included a microphone, ethernet cables ranging in lengths of 5 ft to 100ft, and any necessary adapters), while others needed a different recording device or maybe even a different recording space. All to be COVID safe, I did deliveries with my delightful purple rubber gloves pinched tight above the sleeve, and my mask(s) nestled safely o'er my nose. No matter the problem that arose, we met everything head on with preparedness and a readiness to be creative together.
More than 30 straight weeks of successful shows was a feat that I never expected to accomplish. I met so many phenomenal people and performers while creating such wonderful art… something I never expected to accomplish during such extraordinary circumstances. I am continually inspired by the patience and readiness artists and audience alike have given us. After all of that we learned during 2020, I am excited to see what we can accomplish (virtually) in 2021!
To all that we overcame… to all that we will overcome… Cheers to a (another) great season of Skylight Live!